The Main Stage at GIANT is the great showcase of how technology may shape health outcomes. Take a seat and some inspiration from recent breakthrough successes, emerging technologies that make new solutions possible and the great visionaries of the sector.
Day 1 celebrates the change makers, embraces the health practitioners and discusses how health touchpoints may evolve over the next decade.
Chair
Prof Shafi Ahmed, Chief Medical Officer, Medical Realities
Speakers
 

09:30 – 09:45

Welcome and Intro

Prof Shaf Ahmed, Chair

Barry Shrier, Founder, GIANT

09:45 – 10:30

Agents of Change

Panel: The Entrepreneurs

Three HealthTech Founders discuss disruption, risk and reward with a world –leading entrepreneur

Chair: Brent Hoberman, Founders Forum

Dr Jack Kreindler, ACT for Cancer;

Tania Boler, CEO Elvie;

Dan Vahdat, CEO Medopad

10:30 – 11:00

Panel: Corporate Innovators

Experienced innovation leaders from Pharma, Health Insurance and Devices share their views

Chair: Jaco Oosthuizen, YuLife;  

Martha Carruthers, Medopad; Parul Green, Axa Next; Dr ck Andrade, Philips

11:00 – 11:30

break

11:30 – 11:55

The Augmented Practitioner

Hyper-Reality Medicine: Beyond Human Interaction

Prof Shafi Ahmed

Joined by Dr Terri Porrett

11:55– 12:35

Panel; Innovation & Adoption: How to ensure sustained usage by Healthcare Practitioners from healthcare leadership, founder and communication insights perspectives

Chair: Dr Myles Furnace, Ipsen

Michaelene Holder-March, MHM; 

Dr Lorin Gresser, DemDx; 

Dr Ankita Batla, WPP Health Practice

12:35 – 13:00

Data-driven XR; a vision for radiomics, precision surgery and personalised telemedicine

Prof Maki Sugimoto, Holoeyes inc.

13:00 – 14:00

lunch

14:00 – 14:25

Beyond the Plug

Connecting bodies to intelligence, not just the grid

Future connected consumer, big systems, big data





Neil Mesher, Philips

14:25 – 14:55

The Multisensory Future of Innovation

Ari Peralta, Arigami Research

14:55 – 15:30

Panel: 

The future of intelligent, holistic care. Deepti Atrish, Poonya Care leads a panel of med device founders

Dr Leon Eisen, Oxitone; Siva Nadarajah, Jogo Health; Faii Ong, GyroGear; George Winfield, Spyras

15:30 – 16:00

break

16:00 – 16:25

Connecting the Dots: Reimagining the Future of Healthcare (live by video)

Dr Daniel Kraft, Founder and Chair, Exponential Medicine, Singularity University

16:25 – 17:35

The Digital Health Opportunity is Global

Chair: Steve Gardner, World Healthcare Journal

Dom Raban, xploro health; Annie Meharg, Xenzone; Lee Francis, Patientsource; Dr. Naila Siddiqui, Imperial School of Medicine; Dr. Suman Saha, Doctify; Sami Nur, Doctorlink; Mindy Daeschner, Doctorlink

17:35 - 18:00

Matthew Gould, CEO of NHSx, in conversation, then meet-ups 
Curated by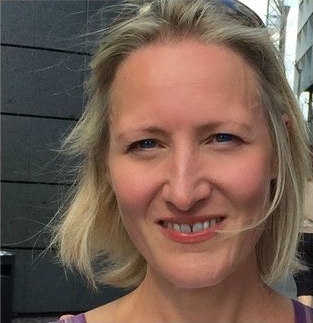 Maxine Birmingham
Chief Provoker of Thought, GIANT and Thinkingaroundcorners
After 2 decades leading commercial strategy & innovation for Global tech brands, I founded "Thinkingaroundcorners" to steer HealthTech innovation towards better outcomes. I joined the GIANT team in 2017 to connect and support innovators in health to collaborate and scale.