Future Hospital Show 2023 London, England 5th December
What is the future hospital show?
The future hospital show explores how healthcare spaces are evolving to keep up with the changing healthcare needs of populations. In this show we will dive into the digital solutions that address patients' experience in hospitals and how medical services are provided, adapting to the ever-changing medical needs of patients, and improving the state of resources and infrastructure in hospitals to maintain a satisfied and engaged team of medical practitioners.
Time

Session Title and Description

09:45 - 10:00

Welcome from our Chairperson

Professor Shafi Ahmed,
Consultant Colorectal Surgeon, Barts Health NHS Trust

10:00 - 10:45

New medical technology strategy: how government bodies and healthcare providers can collaborate to build a resilient supply chain

Supply resilience: how the healthcare ecosystem can create a resilient supply chain and support procurment. Healthcare supply chain is often fragmented, simultaneously reliant upon local and international vendors and hence very vulnerable to disruptions. Supply chain resilience is key to sturdy healthcare infrastructure.

Will Quince MP,
Minister for Health and Secondary Care, Minister of State

10:45 - 11:30

Interoperability: how to decrease fragmentation of healthcare solutions and improve continuity of care

Interoperability has been a bottleneck preventing the confluence of data and the rapid growth of analytics. It is not just an important factor in software sectors but it is also felt in the way that most solutions are currently designed. Manufacturers and medical supply chain vendors also struggle with interoperability and so we explore solutions that provide continuity and a more holistic approach to these issues.

11:30 - 12:15

GIANT is proud to champion Olympus

Digital solutions that help with medical resources constraints (robotics and AI)

Robotics and AI have been delving deeper in healthcare provision from diagnostics to therapeutics. With a sharp rise in both solutions' capabilities, we explore the potential expansion of their utilization in future hospitals and consider how regulatory bodies can ensure a safe and efficient transition from more dated solutions to these new capacities.


Dr Henrietta Hughes,
Patient Safety Comissioner , Office of the Patient Safety Commissioner

12:15 - 13:00

Financial sustainability in the NHS

NHS trusts are currently facing their greatest financial challenges: inflation, the elective care backlog, rising energy costs and the ongoing costs of Covid, which have led to exceptional cost pressures and massive cost deficits. Along with operational challenges, financial sustainability of a lot of these trusts comes into question.

13:00 - 14:30
Lunch and Networking
14:30 - 15:15

Financial strains in the healthcare sector: can fintech solutions ease the burden?

Healthcare data collection has allowed us to create a holistic picture of patients, identifying their most pressing needs as well as the gaps in the system that could be failing them. Following data analysis, we can now effeciently reallocate resources to where patients actually need them the most both improving the patient's exprience and healthcare outcomes. This can potentially change the whole process of healthcare delivery as we know it.

15:15 - 16:00

Startup Showcase

GIANT is proud to showcase an impressive selection of Europe's leading, award winning health-tech innovation start-ups. Continuing our 9-year track record as the leading "magnet for innovation", according to the BBC, here's an important selection of superb businesses demonstrating valuable innovations in healthcare - innovations that support GIANT's mission "To improve the health and well-being of people around the world, by facilitating the acceleration and adoption of tech innovation"




16:00 - 16:45

Cost saving technology: can digital solutions support NHS procurment by cutting costs?

Procurment is currently facing many obstacles that are currently challenging its sustainability. From hidden costs, to a lack of data analysis that can provide informed decision making, there are many gaps in the procurment process that can be solved by simple digital solutions.

16:45 - 17:30

Reimagining healthcare spaces
Who is this conference for?
Who should attend in 2023?
Most people would be stakeholders in the industry of medical provision and hospitals. If you are a medical practitioner who has a clear vision of how things can be done better both for practitioners and patients, an administrator who can see where current processes fall short, or a patient who has firsthand insight of how medical service provision looks like and how it can cater better to their needs, this show is for you.
Digital healthcare and medical supply vendors can help inject the discussions with innovative and efficient solutions to the challenges that are shared and can collaborate and partner up with medical providers who can benefit from their products.
The Future Hospital show will highlight and champion innovative technologies, and enable wider collaboration among experts and technology innovators to improve patient care and achieve better outcomes at lower cost.
Our goal is to bring together procurement, patients, vendors, and administrators to have conversations and inspire solutions and partnerships that could help with evolving the current healthcare landscape to where it needs to be.

With VR and AR atttracting renewed investment, this technology is likely to improve considerably and become more accessible over the next 10 years. AR has potential uses in providing immediate feedback to patients and clinicians as part of a therapeutic experience.
Mental Health Innovations: Our 24/7 text messaging support service Shout 85258 has been there round the clock to support increasing numbers of texters in moments of immediate need. In fact the number of daily conversations taken by Shout Volunteers has tripled since March 2019. By the end of March 2021 we had taken a phenomenal 668,435 conversations with 277,841 people needing 'in the moment' support with their mental health.
Brain imaging: a ground-breaking technology that has greatly enriched our knowledge of the brain. One important emerging application of brain imaging for mental health is the use within precision psychiatry where it is used to generate biomarkers that could predict which treatment options an individual might respond best to.

Previous
Next
GIANT Health's Leadership Council
Our advisors who are collaborating with us on building the most impressive and worthwhile show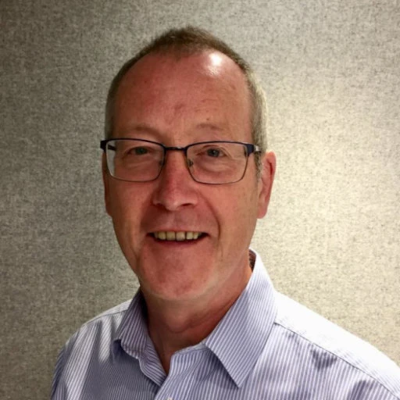 Nigel Harris
Visiting Professor
University of Bath