GIANT founding partner, Grovelands is delighted to host the VIP Lounge.


Join Professor Shafi Ahmed, Chris Hafner and other healthcare influencers yet to be announced.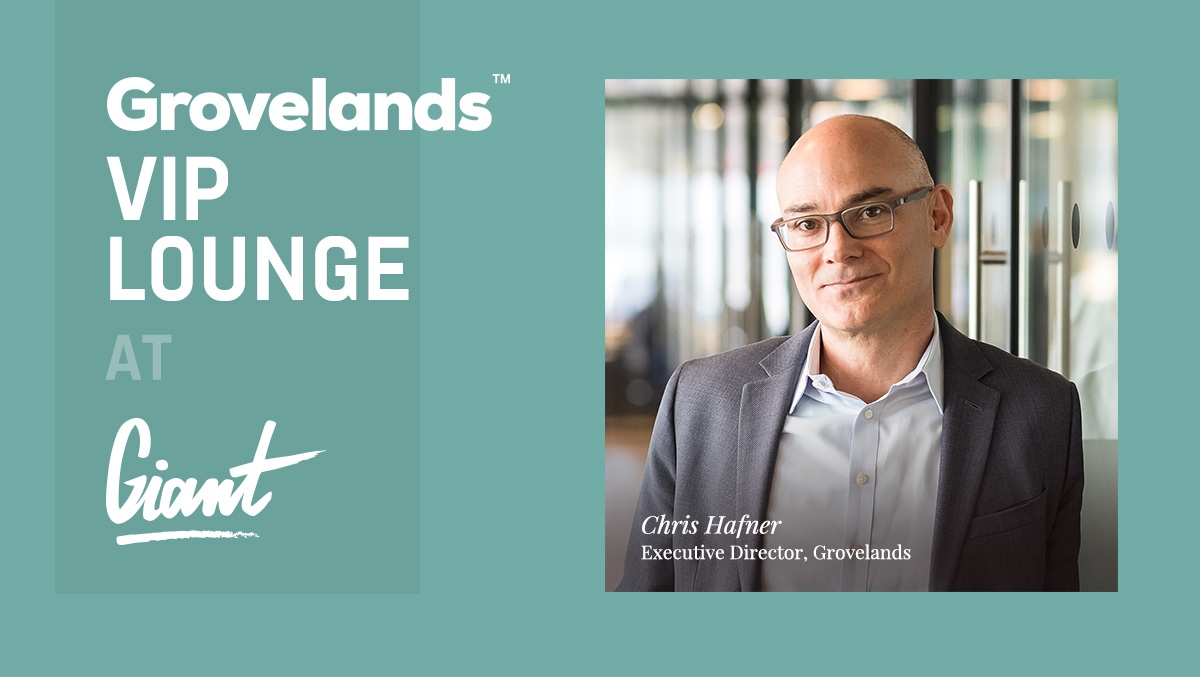 This exclusive, by invitation only, lounge is an intimate space where C-suite executives and health tech influencers can relax, connect and discuss key issues around the future of health tech.
This lounge will be open during the entirety of the festival, with hot beverages and nibbles available.
A place for fruitful connection
A relaxing place to prepare for a presentation

An opportunity to network
A thought leadership opportunity too good to be missed
Join Chris Hafner for two thought-provoking round tables with health sector leaders, filmed by our media partner Disruptive to create a video series about the future of health that will be shared with national press

Benefit from press coverage opportunities in our media corner, including exclusive access to national journalists top UK journalists

Download video snippets following the festival to share on your own platforms

Be a named contributor in the following two whitepapers that will be produced from the conversations had during the round tables:
Digitalisation and its Impact on The Future of Healthcare Leadership
The Place of Human Empathy in an Artificially Intelligent Healthcare System

Day One Round Table
Afternoon, Oct 15th, Time TBC
Digitalisation and its Impact on The Future of Healthcare Leadership
The healthcare sector is constantly changing. Digitalisation is at the forefront of that change.
How do we engage the right leadership to lead the change? Should we fish for transformational talent within the NHS, or should it be brought in from the outside?

As collaboration becomes key to designing and delivering solutions, what are the skills and cultural shifts required for the health service to adapt?

Will increasing diversity at the leadership level be a core part of the digitalisation strategy?

What does diversity mean? Gender diversity? Diversity of thought? How do we measure this concept?
Day Two Round Table
11 – 12 am, Oct 16th
The Place of Human Empathy in an Artificially Intelligent Healthcare System
As the healthcare sector continues to strive for a more positive patient experience, leaders will need to leverage technology, including AI, machine learning and predictive analytics. But how does human empathy fit in to this evolution in our healthcare models?
How do we leverage AI without losing the necessary component of human empathy that is crucial to the patient experience?

Do AI applications have the ability to mimic empathy, and if so, will it be enough?

How does the healthcare sector convince society that AI applications will lead to tangible improvements in patient outcomes, and allay the mystery and distrust that currently surround the industry?

What are the practical considerations around introducing cutting edge technology to the health service? Is it possible to digitalise without major system disruption and cultural transformation?
To seize this amazing opportunity, click here to request an invitation.