What building a compelling Equity story in healthcare means

LallianSe
is a Life Sciences Integrator
for the fast scaling of health solutions
Unlocking success with LallianSe
catalyzes

We assist our clients and partners to navigate efficiently within key value-creation milestones, through a variety of complimentary offers by :

Formulating

Building

Steering
Operations with:
360° view
Senior team of experts (Clinicians, former VCs, BD..)
Entry point to French Hospital system
At Giant Health event, we will share with the audience some key insights for a compelling and successful equity story in healthcare
Building compelling equity stories in healthcare
December 2nd, 2020
Agenda:
| | |
| --- | --- |
| 9:00 – 9:10 | Welcome introduction by Julie Rachline , LallianSe CEO |
| 910 – 10:00 | Keynote by Thierry Sarda , operating partner, LallianSe : Company and portfolio builder, an operational perspective |
| 10:00 – 10:30 | "Pas de deux" between investor and entrepreneur : Building compelling equity story in healthcare – Ludovic Alonzi , Director, Archimed & Gabriel Festoc , Chairman, Polyplus Transfection ® |
| 10:30 – 10:40 | Break |
| 10:40 – 11:00 | From inception to success| Catherine Boule, managing partner | Karista |
| 11:00 – 11:30 | Closing remarks |
Meet our speakers!
10:00 – 10:10am
Welcome introduction by
Julie
Rachline
,
LallianSe
CEO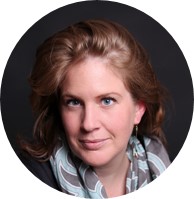 PhD in Neuropharmacology, Julie Rachline is a serial entrepreneur and former VC driven by passion for innovation and science. With more than a decade of experience as an early-stage and growth capital investor in France and Europe combined with two years as a headhunter, she founded LallianSe in 2015 and is the Integrator CEO since. Its ambition is to build the foundations for better health by relying on the LallianSe community of Experts, which offers outsourced management of key responsibilities to steer operations towards success as well as hospital immersion, with a coworking space combined with dedicated events for innovation in healthcare. Julie is also co-founder and CEO of Braintale, Chair of the Access to Finance working group of EIT Health and evaluator, evaluator for the European Commission and independent board member of DTA Medical, Virdis and TechToMed.
10:10 – 10:30am
Keynote by
Thierry Sarda
, operating partner,
LallianSe
:
Company and portfolio builder, an operational perspective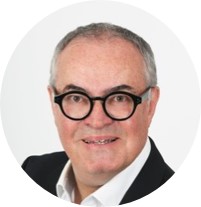 Thierry Sarda is a Senior Executive with significant experience in medical technologies, life Sciences. He achieved breakthrough results through business and organizational transformations. He has run transformation programs with budgets in excess of € 70M with program teams numbering over 150 full time staff.
He has significant hands-on experience from strategies development to execution of Business Transformation & organization change, including the product portfolio, lifecycle management, business models and go to market change. He has also delivered organizations transformations, post-merger integration.
He has been Board member of France and Europe MedTech industry Associations developing experience in Public affairs around Healthcare, Life Sciences and MedTech topics and a strong, large network in this ecosystem.
10:30 – 11:30
"Pas de deux" between investor and entrepreneur
– Ludovic Alonzi, Director I Archimed x Gabriel Festoc, Chairman I Polyplus Transfection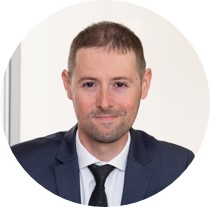 Ludovic joined ArchiMed in 2016. He holds over 10 years experience in M&A.
Prior to joining ArchiMed, Ludovic spent four years at M&A boutique AliraHealth in charge of the Healthcare dealflow and, more specifically, the Pharmaceutical and MedTech sectors and 6 years at Marceau Investissements.
Ludovic also worked one year in the banking segment at BNP Paribas CIB Luxembourg.
Ludovic graduated with an MSc in Business Administration from ESC (Ecole Supérieure de Commerce) of Clermont-Ferrand (France).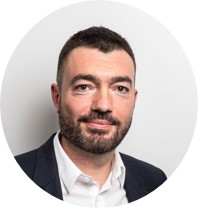 Gabriel, Ph.D. – Chairman of the Board at PolyGenX, the organization that holds Polyplus-transfection®. He joined Polyplus-transfection® as Chairman in 2009.
Previously, he was the founder (2000), Chairman & CEO of GeneSystems® (now part of the Pall Corporation). In addition, he has worked as a senior consultant for a number of biotechnology companies and financial investors. Gabriel graduated from the University of Rennes (France) with a Ph.D in evolutionary biology
12:00 – 12:30
From inception to success –
Catherine Boule, Managing Partner, Karista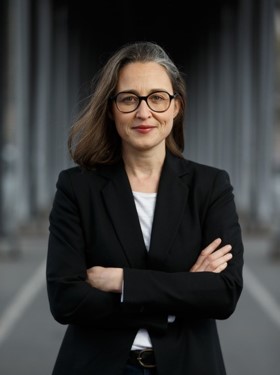 Joining Karista in 2003, Catherine is the Managing Partner in charge of the Healthcare portfolio. She is involved in the overall management of the firm, particularly involved in fundraising activities and investors relations. She is investing in Healthcare and Digital Health ventures. She represents Karista at the board of several portfolio companies such as Acticor Biotech, Eyevensys and Incepto. She was also part of the board of Echosens (acquired by Furui Group), Erytech Pharma (listed on Nasdaq: ERYP), Nanobiotix (Listed on Euronext: NANO)…
Catherine holds a MSc in Molecular Biology from University Pierre and Marie Curie and graduated in Innovation Management from AgroParis Tech.