Thrive Wearables are delighted to be back for a second year at GIANT to curate a full day of talks and discussions exploring the role wearables and other human-centric connected technologies are playing in a rapidly changing health and wellness landscape.

Our track will balance taking a wide view, an examination of applications making a real difference to people and the science underpinning what is a rapidly moving opportunity. We will explore a raft of new innovations and approaches to using the rich array of information emanating from the dynamic human, the transmission and processing of this sensitive and valuable stream of data.

Our track will encourage debate and discussion between our stellar line-up and you, the audience. 
Curated by Thrive Wearables Ltd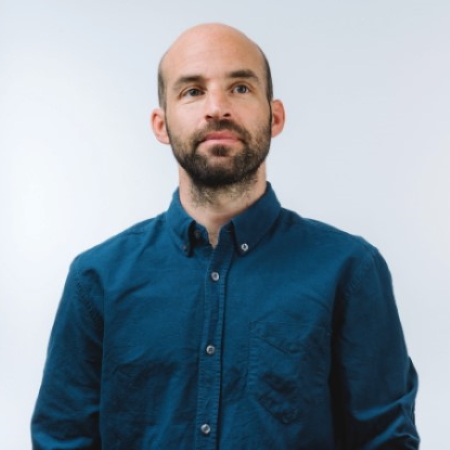 Dr. Jacob Skinner
CEO, Thrive Wearables
Working with GIANT for the second year running is a great privilege for us. Their ethos and passion is aligned to ours and the speakers and delegates at the show are a wonderful community. We hope to deliver broad reaching insights through our speaker program and provide an open forum for discussion around wearables and beyond. Human connected technology is now not just about Wearables, but is about in-body technology as well. As technology shrinks and becomes more powerful, this represents a huge opportunity for further health and wellness innovation.
LinkedIn
Twitter
Speakers

{contcat_row}
 

10:00 –10:15

Introduction

Why the world is waking up to wearable technology

Dr Jacob Skinner, CEO,

Thrive Wearables




10:15 - 11:00

Wearables in the Acute Sector – the key to safer, better and lower cost care

Keith Errey, Co-founder and CEO, Isansys Lifecare




11:00 - 11: 15

break

11:15 - 12:00

EmteqVR- a brain-world interface technology for health and wellbeing monitoring

Dr Charles Nduka, Co-founder and Chief Scientist, Emteq

12:00 - 13:00

Panel - Human sensing innovations. Where are we heading?

Chaired by Matt Eagles

Head of Patient Engagement, Havas Lynx Group

Dr Dominique Richardson, Neudrive

Stefan Chmelik, Bioself Technology

Dr Jacob Skinner, Thrive Wearables

Dr Leon Eisen. Oxitone

13:00 –14:00

break

14:00 - 14:40

Closing the loop with wearables, data and insight

Anmol Sood

CEO, Equivital

14:40 - 15:20

Wearable Tech and the Power of Passive - The use of non-invasive near infrasound to increase the relaxation response

Stefan Chmelik

CEO, Bioself Technology

15:20 - 16:00

Application of organic field effect transistor (OTFT) technology in flexible wearable devices. Outlining NeuDrive's patented printable organic semiconducting materials

Dr Dominique Richardson, Senior Scientist, Neudrive Limited

16:00 - 16:15

break

16:15 - 16:55

Digital Continuous Care: 

Future of AI-based Healthcare

Dr Leon Eisen, CEO, Oxitone