The transformative power of 5G technology in health and care
Welcome from Professor Shafi Ahmed and Anne Sheehan, Director Vodafone Business UK
Anne Sheehan - Vodafone's vision for connectivity in health and care
Danny Kelly – Head of Innovation Vodafone Business UK – The transformative power of 5G technology in health & care
Nadine Hachach-Haram

-

The importance of technology partnerships
Scott Petty – Chief Technology Officer Vodafone UK - Evolving our network and why investment is critical if new technology is to be adopted
Danny Kelly and Alistair Phillips – Consultant Orthopaedic Surgeon from Southampton General Hospital discuss from the clinicians perspective, the importance of investment in technology for the advancement in the OR and the need for a joined-up network strategy to take advantage of the innovation happening at pace in hospitals.
Professor Shafi Ahmed and Danny Kelly – live Q&A
Speakers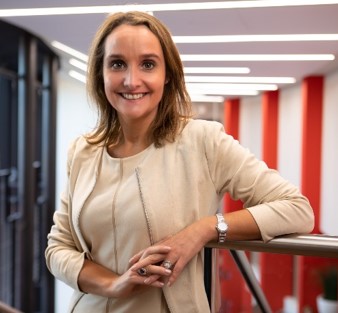 Anne Sheehan – Director of Vodafone Business UK
Anne Sheehan joined Vodafone UK in December 2017 as its Enterprise Director. Prior to this, Anne led the enterprise business in Vodafone Ireland for four years. When Anne started her role in Vodafone Ireland in 2013 she brought with her more than 16 years' experience in the ICT industry, including a number of years at IBM where she held a variety of senior positions, including Vice President of Sales for the Nordic Region, Sales Director for IBM Ireland, Head of Channel, Head of Services and Territory Leader.
As Enterprise Director at Vodafone UK, Anne has responsibility for Vodafone's Enterprise division which includes overseeing Vodafone's fixed, mobile, unified communications, cloud and Internet of Things (IoT) services and support. Anne is passionate about partnering with UK businesses and the public sector, whatever their size, industry or ambitions, to help them find ways to use technology to drive success now and in the future.
During her time in Vodafone Ireland, Anne was integral to Vodafone receiving Cisco Gold and Avaya Platinum accreditation to provide Unified Communications solutions to enterprise, propelled the company's journey into Cloud and Hosting with the opening of Vodafone Ireland's first Data Centre in Clonshaugh and in partnership with EMC developed the first IIC-approved Internet of Things (IoT) testbed in Europe.
Anne holds a Bachelor's degree in Business Studies, specialising in Accounting and Finance, and a
Graduate Diploma in Computing, both from the University of Limerick.

Scott Petty – Chief Technology Officer Vodafone UK
Scott is currently Chief Technology Officer (CTO) of Vodafone UK. He is responsible for operational excellence, delivering enhanced business capability and driving innovation to support business growth. He is leading key strategic initiatives such as 5G and network evolution, which puts the power of connectivity in customer's hands.
Scott joined Vodafone in 2009 as Business Products and Services Director and was appointed Group Technology Enterprise Products and Services Director in 2012. Here he led product development across connectivity, IoT and converged communications. During this time, Vodafone established itself as a leader in hosted converged communications and IoT.
From 2015, when he was appointed Enterprise Technology Director, Scott played an integral role to the success of Vodafone's Enterprise business by managing all aspects of product development and Enterprise Customer solutions. Working closely with Vodafone Local Markets and the Enterprise Business Units, Scott and his team focused on creating differentiated customer experience across the key priority areas underpinned by world-class service and the IT digital transformation.

Danny Kelly – Head of Innovation Vodafone Business UK
Danny joined the Vodafone UK Business Executive Board in March 2017. He is currently the Innovation Director responsible for emerging technology consideration and incubation including 5G and IOT. Prior to this Danny was the Business Product Director for a period of 2 years.
Danny has over 15 years' experience in the telecoms industry and previously led our Commercial teams with responsibility for Pricing, Propositions, GTM and Public Sector Frameworks. Danny joined through the acquisition of Cable & Wireless, where he led the SME and indirect channels commercial strategy for the Voice and UC portfolios.
Danny lives in Belfast with his family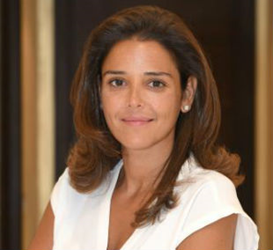 Nadine Hachach-Haram, BEM. Surgeon and Founder of Proximie
Dr. Nadine Hachach-Haram, BEM, the recipient of the British Empire Medal in the Queen's Birthday Honours for 2018, is an NHS surgeon, lecturer and clinical entrepreneur. Nadine drew on her passion for innovation, education and global surgery to found Proximie, an augmented reality platform aiming to improve access to expert care and to scale clinical expertise. Through its patented platform doctors can virtually transport themselves in to any clinical setting to visually and practically interact and collaborate. From marking up a patient to providing real-time virtual presence overlaid with content and a rich palate of augmented reality they aim to provide safe, accessible and high-quality care to every patient around the world. Proximie has enjoyed significant success with early adoption by major medical institutions and device companies and has been covered by news agencies around the world. Dubbed by CNN the "Future of Surgery," Proximie has gone from strength to strength and won multiple awards including Foreign Press Association Science Story of the Year.
Nadine has been selected as an Endeavor entrepreneur, is a member of the Royal College of Surgeons' Commission on the Future of Surgery, consisting of some of the country's leading doctors, engineers, data experts, managers, and patient representatives with the objective to investigate the advances that will transform surgery over the next 20 years, and Faculty at Singularity & Exponential Medicine. She is also the Clinical lead for Innovation at Guys & St Thomas' Hospital
When she isn't working, Nadine spends her time with her husband and 3 children in London.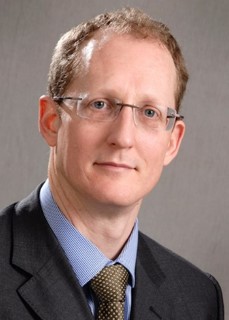 Alistair Phillips - Consultant Orthopaedic Surgeon
I am a Consultant Orthopaedic Hand and Trauma Surgeon working in Southampton, UK. I work at the Major Trauma Centre and sub-specialise in problems with the hand, wrist and elbow.
I am Lead Consultant for Major Trauma Education at University Hospital Southampton and am always trying to innovate and make what we do and how we work more efficient, simpler and safer with more reproducible outcomes for patients. Above everything else, my first love is the use of Local Anaesthetics. I lecture internationally on the subject and contributed to the book (Wide Awake Hand Surgery).
I have won several prizes for my educational videos and also set up and run a global charity about local anaesthetics (Walant.Surgery). I love it so much that when I needed hand surgery I had it done under local and filmed it myself! I now use that video as an example of what can be achieved with this technique.