Spread and scale: from one to many
Do you find idea and experience sharing across the NHS a struggle?
Whether you work for the NHS or an organisation that supports them - join BOB at GIANT to hear how we can help spread and scale your good ideas around innovation, improvement and collaboration across the system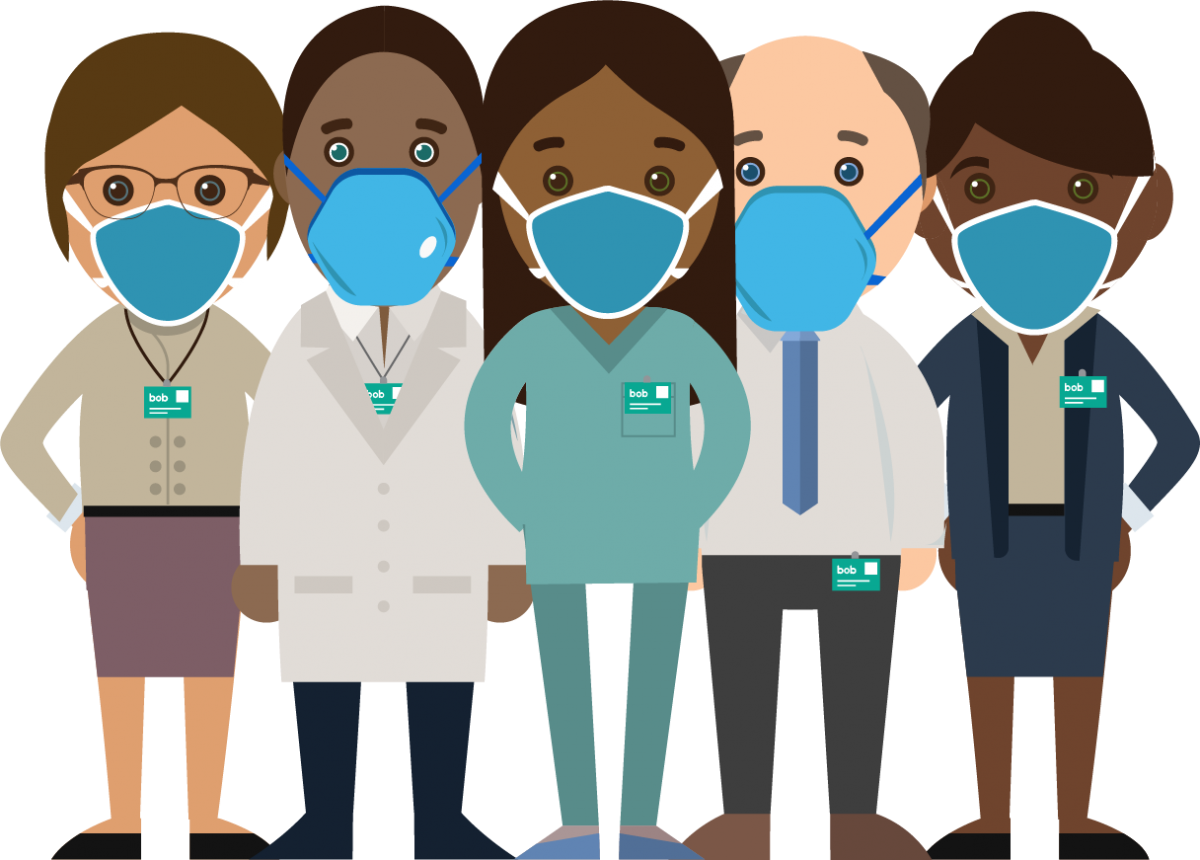 BOB.health is a free-to-NHS supportive online tool that unpacks the practical how-to missing in traditional case studies and shared learning tools. BOB's mission is simple: provide the NHS with the free, accessible, shared learning platform it deserves. Our ambition is also single-minded: we plan to positively impact the lives of 65 million people and support the NHS to save £1 billion over the next four years.
But, we're not doing it alone. We're proud to collaborate with individuals and organisations from across the public and private health sector who have had good ideas, optimal use of innovations or successful collaboration projects with insights to share.
We believe that win:win is more than the desired state between both the public and private sectors, it's the only viable one to build a sustainable healthcare system. That's why our track at GIANT unites groups from across the healthcare system: public and private; big and small. Our track is jam-packed with everything from competitions and awards, to virtual match-making. As a starter for ten, take a look at our virtual half-day conference and how you can get involved. Watch this space for more details!
Do you work for a responsible pharma company that's struggling to reach its customers?
BOB offers a unique route to communicate initiatives such as optimal use of an innovation use or collaboration projects with NHS staff, and in turn your investment helps keep BOB free for NHS staff.
Do you work for an SME that's struggling to navigate the NHS?
BOB collaborates with industry experts who are sharing the practicalities behind their successful journeys into the NHS.
Do you work in an NHS organisation that's struggling to lock in innovations post-COVID-19?
BOB collaborates with organisations like yours for free. We also offer free whole-organisation access to BOB.health to verified non-commercial organisations.
Do you as an individual working for the NHS struggle with confidence in sharing your ideas?
BOB helps give people like you from across the NHS a voice and supports you along your sharing journey thanks to our dedicated writing engine that guides you along the journey of telling your story.
Don't miss BOB's virtual track at GIANT 2020 
Watch this space for specialised BOB ticket package announcements soon or get in touch to find out more
Meet the BOB Squad