Opportunities for students
Amazing opportunities for ambitious students
1-YEAR INDUSTRIAL PLACEMENTS, and

internships - 4 to 6 months.

Location: London, England

Immediate start
---
GIANT Health events offers part-time and full-time internships and 1-year placements to students in life sciences, business, marketing, computer science, design, and journalism/media-related studies.
HOW TO APPLY - Please complete this application form: https://form.jotformeu.com/73364443874363
BACKGROUND
GIANT HEALTH is an exciting venture founded by American tech entrepreneur Barry Shrier.**
GIANT Health coordinates a global community of nearly 300,000 people who are passionately advancing innovation in healthcare technology, to deliver better health outcomes at lower cost.
We connect the entire international healthcare technology innovation ecosystem; including global leaders in Pharma, med-tech hardware software and services, start-ups, tech entrepreneurs, investors, healthcare technology buyers (NHS, private providers, retailers, consumers), government departments, universities, research institutions and many 1000s of health industry professional services.
Now running for 9 years, The GIANT HEALTH Event is an established annual 2-day international business conference and trade show; BBC Journalists call GIANT "Europe's largest, and most valuable, healthcare technology innovation event".
GIANT also publishes a highly acclaimed weekly email newsletter: https://www.giant.health/newsletter-archive
And fortnightly live TV show: https://www.giant.health/giants-healthy-innovators-live-tv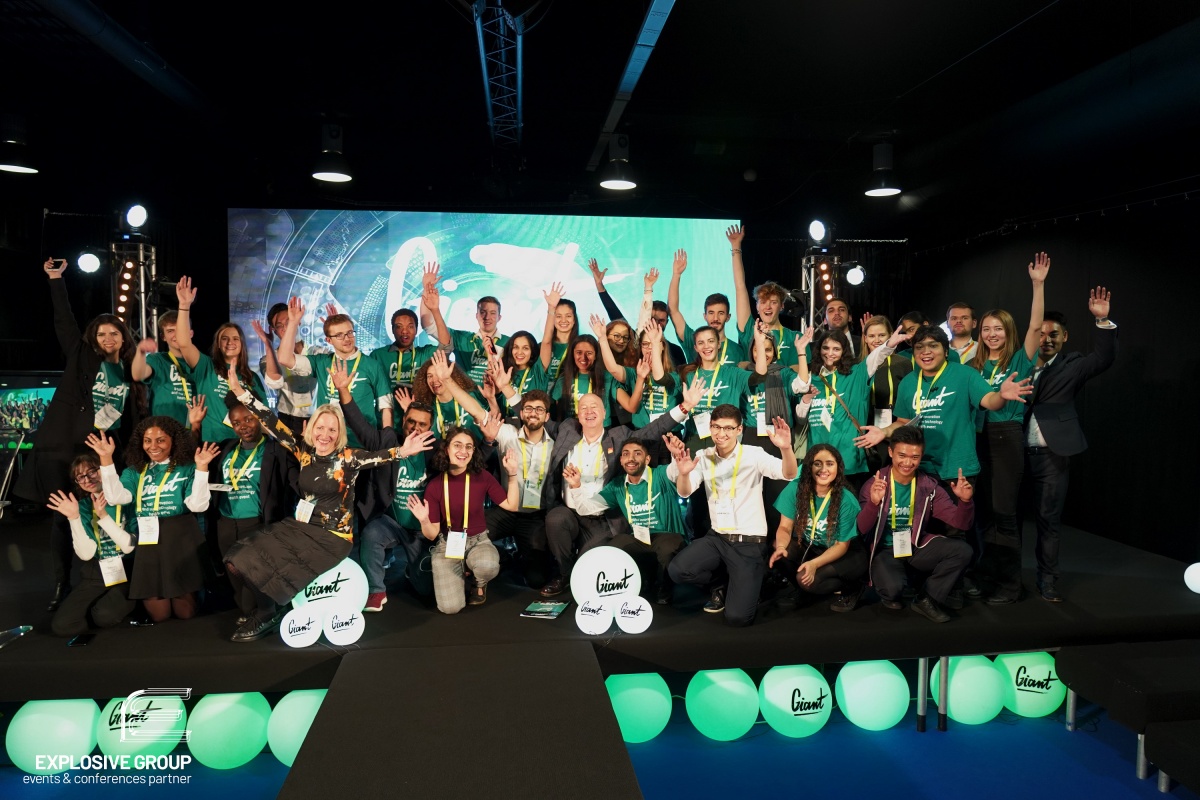 Our Vision
To improve the health and well-being of people around the world, by promoting healthcare innovation and supporting health-tech entrepreneurs.
Internships / Industrial Placement / Vacancies
We actively recruit students year round. Each placement is an exciting opportunity to gain outstanding experience within an ambitious, dynamic, innovative business. You will be required to assume high levels of responsibility, and will have access to senior, successful professionals in business, finance, strategy, technology, and healthcare.
You will have various responsibilities, gaining experience across a broad spectrum of both business and health-care areas. This experience will contribute positively to your career prospects.
EXAMPLE ROLES: We have vacancies in all areas, including:
Marketing

Taking responsibility for the design and implementation of marketing communication programmes and high-profile international events.

Sales

Gathering market and customer information.

Generating sales leads.

Preparing weekly and monthly reports.

Coordinating sales efforts with marketing programmes.

Business development

Personally engaging with prospective investors, customers, and strategic partners.

PR and Social Media

develop GIANT's official accounts on social media

gain more followers

increase engagement rate

analyze and report of social media platform analytics
Requirements
We are seeking bright, articulate, resourceful and self-motivated candidates with a proven history of success (academic, sport, extra-curricular activity etc).

Applicants must possess excellent English language skills.

Length of placement: 3-12 months, to suit the applicant with flexible working days (depending on the applicant's situation).

Successful candidates must provide their own laptop or desktop PC and mobile phone

We offer flexible work hours depending on students' availability:

Students on a placement year with another company (looking for extra experience) - 20 hours per week

Students on a placement year with the GIANT- 40 hours per week

NOTE: the work experience placements are on a 'voluntary' basis. However, the placement students can generate income based on a revenue sharing model from the projects we run.

Exceptional placement students may be offered full-time permanent paid employment upon successful completion of placement and subsequent probation period.
HOW TO APPLY - Please complete this application form: https://form.jotformeu.com/73364443874363
If you have any questions contact our student leader Olga Nosova: Olga@GIANT.health

*As Sean Geer from "The Economist" has written, Barry Shrier - founder of GIANT Health - is a visionary pioneer with a successful track record in launching new businesses that profitably solve commercial needs with leading-edge technology and service innovations. ​Barry founded the Liberty Electric Cars group of companies; designed, built, and launched the world's first zero-emission high performance SUV; and grew Liberty from £0 to multi-million £ sales, worked with global blue-chip customers including UPS, Lockheed Martin, Tesco, FedEx, McLaren. In 2012 he sold the business to GAC; stock market valuation in excess of $100M, founding investors earning over 90% CAGR. Previously Barry was recruited by Deutsche Bank to launch Paybox, the world's first international mobile payment platform.