NHS Spread and Scale: from one to many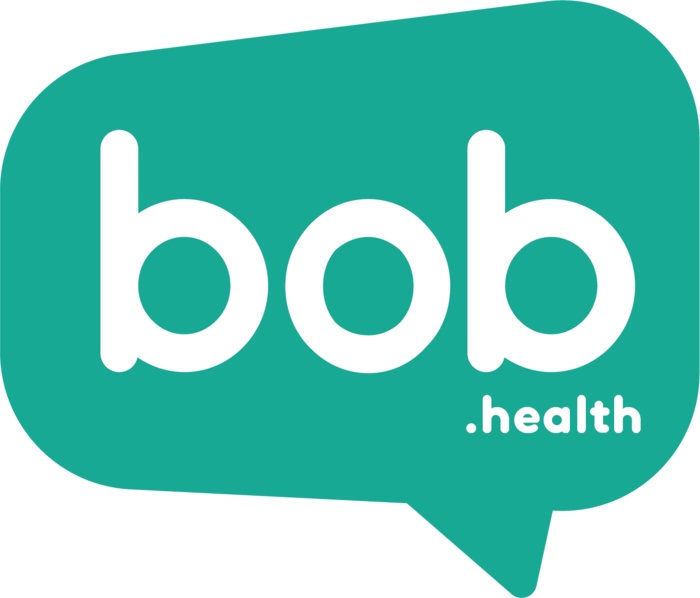 NHS Spread and Scale: from one to many
Why is idea and experience sharing across the NHS a struggle?
What's being done to aid innovation adoption, improvement, and prevent reinvention of the wheel?
Join BOB at GIANT to hear leaders across the NHS, pharmaceutical and med tech industries discuss the challenges and opportunities to achieving spread and scale.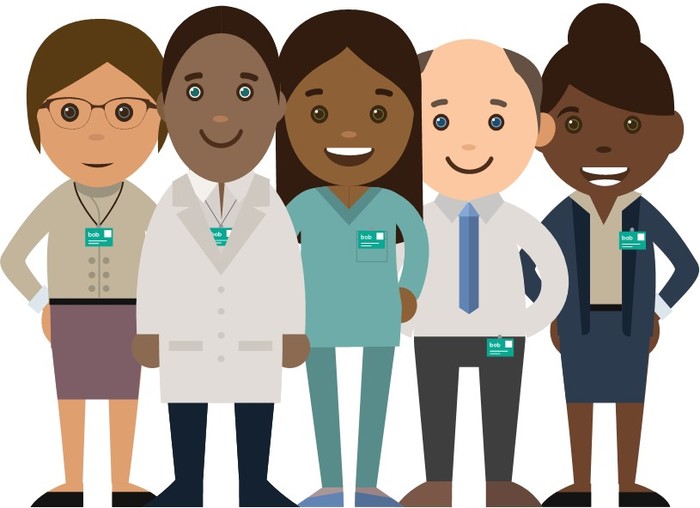 At BOB.health we believe that collaboration and win:win is the more desired state between both public and private sectors, it's the only viable one to build a sustainable healthcare system. That's why our track at GIANT unites groups from across the healthcare system: public and private; big and small.
Take a look at our jam-packed programme of sessions below and grab your tickets, so you're sure not to miss out!
1 December

10:00-10:45
Introducing BOB.health
Helping unpack the elusive how-to behind good ideas across the UK health system



Marc Southern, Co-founder, BOB.health
Neil Crump, Co-founder, BOB.health
11:00-11:45
Pharma and Tech: approaches to NHS adoption
What can we learn from best practice across medicines and technology?


Luella Trickett, Director, Value & Access, Association of British HealthTech Industries
Carolyn Heaney, NHS Engagement Policy Partner, Association of the British Pharmaceutical Industry
Christopher Gray, Healthcare Manager, AstraZeneca
Craig Mustoe, Market Access Manager, Baxter
Dawn Tretton, Head of Policy & Partnerships, Boehringer Ingelheim
Michelle Sullivan, Senior Manager, Health Economics and Market Access, Boston Scientific
Andrew Riley, Oncology Healthcare Lead, MSD
Chloé Fox, Client Services Director, BOB.health (session chair)
12:00-12:45
Getting innovations to stick in the NHS
Organisations successfully locking in innovations in light of COVID-19

Catherine Davies, Managing Partner, Monticle
Iain Fletcher, Senior Programme Lead for Blueprinting, NHSX
Paul Charnley, Digital Lead, Cheshire & Merseyside Health & Care Partners
Mindy Daeschner, Managing Partner, Daeschner Consulting
Dr Rachael Grimaldi, Founder & CEO, CardMedic
Dr Abdullah Albeyatti, CEO & Co-founder, MyClinic
Marc Southern, Co-founder, BOB.health (session chair)

14:00-15:00
Pharma collaborating with innovative health and med tech businesses
Pharma companies share their experience of supporting and working with start-ups and scale-ups

Dr Naj Rotheram, Medical Doctor, Boehringer Ingelheim
Konrad Dobschuetz, Head of Customer Solutions, (Digital) Health Innovation and BIOME Lead UK Novartis BIOME
Dr. Myles Furnace, Global Digital Health Partnerships Lead, Ipsen
Catherine Brant, Senior External Relations Manager, Novo Nordisk
Daniel Ghyssels, Head of Lung Cancer Franchise Europe & Canada, AstraZeneca
Bernie Piscopo, Client Services Executive, BOB.health (session chair)

15:45-16:45
Driving improvement and innovation adoption to achieve spread and scale
NHS leaders profile the latest thinking and initiatives

Hugh McCaughey, National Director of Improvement, NHS England & NHS Improvement
Rob Berry, Head of Innovation, Kent Surrey Sussex Academic Health Science Network (AHSN)
Neil Crump, Co-founder, BOB.health (session chair)

9:30-10:45
SME innovators paving the way
Navigating the NHS from those in the know

Clíodhna Ní Ghuidhir, Strategy & Policy Manager, Accelerated Access Collaborative, NHS England & NHS Improvement
Dr Lucy Mackillop, Chief Medical Officer, Sensyne Health
Victoria Smith, Healthcare Business Development - EMEIA, Jamf
Dr Dafydd Loughran, CEO, Concentric Health
Dr Rayna Patel, Co-founder & CEO, Vine Health
Dr Paul Rinne, CEO, Gripable
Dr Zain Sikafi, Co-founder & CEO Mynurva
Neil Crump, Co-founder, BOB.health (session chair)

11:00-11:45
Building confidence in sharing your good ideas with NHS colleagues
From a medical student to a NHS veteran - advice on the importance of sharing to spread and scale ideas

Nicola Cartner, Exercise Physiologist, Cardiac Rehabilitation, University Hospital of North Midlands
Dr Anu Obaru, Radiology Research Fellow, St Mark's Hospital, LNWH Healthcare NHS Trust
Sonya Lockett, Service Lead, Cardiac Rehabilitation Team, University Hospitals of the North Midlands
Sami Nur, Independent consultant
Scarlett Brandley, Medical student
Nic Vovk, Quality Manager, BOB.health (session chair)
12:00-12:45
The theory behind spreading and scaling ideas and innovations
The human behaviours the system can learn from


Siri Steinmo, Quality Improvement Lead, Inform Health Informatics Project, UCLH
Christina Jackson, Partner, Sprout Behaviour Change
Dr Kathrin Cresswell, Senior Lecturer, Usher Institute, University of Edinburgh
Lisa Talia Moretti, Digital Sociologist, Goldsmiths, University of London
Marc Southern, Co-founder, BOB.health (session chair)
14:00-15:15
Devices and diagnostics: the Cinderella of spread and scale
Giving airtime to an important conversation

Nicholas Lansman, Founder & CEO, Health Tech Alliance
Sally Chisholm, Managing Director, HealthTech Adoption Strategies
Giovanna Forte, CEO, Forte Medical
Mr. Andrew Thelwell, Chief Commercial Officer, Sky Medical Technologies
Chloé Fox, Client Services Director, BOB.health (session chair)

15:45-17:00
Getting started on BOB.health: a practical demonstration
A session for NHS staff to show you how BOB's writing engine works and tips to secure sign-off and share your story externally

Nic Vovk, Quality Manager, BOB.health

Meet the BOB Squad