Medical technology research symposium
Medical Innovation Research Show
at The GIANT Health Event 2021
Championing medical technology research by showcasing expertly-selected poster and oral presentations and supporting a new generation of researchers
Apply now
Time
Session Name
Speakers
Session description
16:00 - 16:05
Introduction to the Innovative Medical Research Programme. Meet the Speaker and Judge.
Dr Tal Mahmud, Advisory Board Member, Digital Healthcare Show & GP Partner
Mr Won Young Yoon

16:05 - 16:30
Keynote: The Innovations during the COVID pandemic that will make the biggest impact on health by 2030.
Dr Ashley McKimm, Director of Partnership Development , BMJ & Editor-in-Chief , BMJ Innovations
16:30 - 17:00

Live Demo Session

Dr Rajesh Sivaprakasam
17:00 - 17:36
Oral Research Presentations
Comparing the 'Urgent Community Care Team' Clinical Referrals in the Community with Suggestions from the Clinical Decision Support Software Dem DX - Dr Rameez Tariq
Confocal Laser Endomicroscopy – paving the way for in vivo identification of brain tumour resection borders - Dr Maria Idzikowski
Investigating consultant-led virtual ward rounds as a model for implementing 7-day cardiology services in UK clinical practice - Mr Alexander Deighton
A Randomised Controlled Trial comparing Multiplayer and Single Player Immersive Virtual Reality Training for Anterior Approach Total Hip Arthroplasty Surgery - Ms Daniella Soussi
Evaluating SPHERE: How Can Digitised Neurofeedback Transform Mobile Mental Health Care? - Mr Viraj Shah
Role of multi-modal approaches in virtual conference to boost engagement. - Ms Catharina Moenig
Early results of a 12-week long telecare pilot in homeless shelters. - Dr Sándor Békási
Hemodynamic effects of positive ionotropic agents. - Mr Parsa Namdari
The virtual healthcare hackathon: a cost-efficient way to promote innovation and multi-disciplinary collaboration in medical education. - Ms Claire Fine


17:36 - 17:45
Prize Announcement and End of Programme.


Dr Abdullah Albeyatti, CEO and Co-Founder at Medicalchain and MyClinic,
Dr Tal Mahmud, Advisory Board Member, Digital Healthcare Show & GP Partner
Mr Won Young Yoon
The innovative medical research programme
The Innovative Medical Research Programme at The GIANT Health Event 2021 is dedicated to promoting innovative research and the people behind them in the field of medical technology.
We invite all of our scientific-minded delegates to submit a 250-word abstract based on their research conducted in this field. If your research catches the eye of our professional medical judges comprised of healthcare and health-tech leaders, you will be offered the unique opportunity to present in front of our expert audience at The Main Giant Health Event 2021, with a further chance of winning a selection of valuable prizes.
Deadline to submit your abstract is 31st October so don't miss out!
WHAT DOES THIS PROGRAMME CONSIST OF?
How it works:
Anyone can submit 250-words abstracts completely free of charge
Following first round of selection, if successful, you will be offered an academic ticket for £89 (£49 for students) to present your research in a poster format at our international conference this year
After a second round of selection, the highest rated authors are offered an unique opportunity to present orally on stage in front of a panel of expert judges.
Additional benefits for all successful authors:
Gain feedback from peers and leading experts on your research and audit.
Bonus access to GIANT's health event 2021 included with your ticket - network with health-tech innovators and leaders, and experience the future of healthcare with our diverse exhibitions
Receive an official Poster/Oral Presentation certificate to help you advance your career.
WHY SHOULD I PARTICIPATE IN THIS PROGRAMME?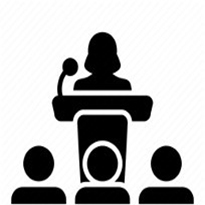 Keynote lectures
Meet and Learn from our unique and diverse range of expert speakers, from key medtech innovators to leaders from the NHS, covering high-level topics such as the future of technological advances in healthcare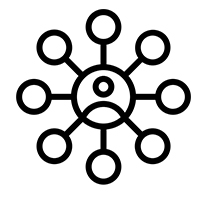 Networking
Benefit from facilitated networking opportunities throughout the conference to build long-lasting relationships with fellow delegates and senior HCPs and propel your research and career to the next level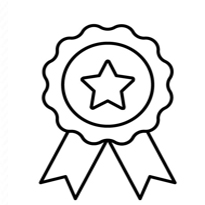 Unique prizes
Gain the opportunity to win a selection of unique prizes, including an unprecedented opportunity to enjoy a private lunch with world-renowned leaders like Mr. Barry Shrier and Professor Shafi Ahmed.

Signed certificates
Receive an official Poster/Oral Presentation certificate from GIANT Health for your presentation at an accredited international event to help boost your CV and advance your career.

Excel in your application
Stand out from the crowd by potentially earning maximum points in your medical specialty application and impressing your interviewers with your unique experience.
Full list of prizes:
For the top three presentations:

Cash Prizes : £100 for 1st place, £50 for 2nd place, £25 for 3rd place.
Opportunity to Intern with GIANT Health for a 3 month period
Free Ticket to next year's event (worth at least £59)

Additional prize for the best Oral Presentation:

Private lunch with Mr. Barry Shrier and Professor Shafi Ahmed at the Ivy Club, London (alternatives can be arranged for international delegates)
How do I apply and what next?
1)
Submit your abstract
To get started, simply click here to enter your details and submit your abstract completely free of charge. Your abstracts will be sent to our expert judges completely anonymised to avoid any bias. Deadline to submit your abstract is 31st October so don't miss out!
2)
Abstract review and poster presentation offers
Within seven days of submission, successful applicants will be notified if their abstract has been accepted via email, where we will also offer them the opportunity to purchase our Academic Ticket to secure their place to present at the conference. Use the remaining time until the conference to create your eye-catching poster.
3)
Oral presentation offers
Following an additional round of selection, authors of the highest-rated abstracts will be notified by 1st November and invited to present orally on our prestigious main stage to numerous world leaders in the health-tech field. Detail of the format will be communicated here as well.
4)
Time to attend GIANT 2021
Finally, all of our successful authors can showcase their innovative research to our expert audience. The best oral presentations as rated by our expert panel on the day will be awarded a unique selection of prizes.
Meet some of the healthcare and health-tech leaders from our previous annual event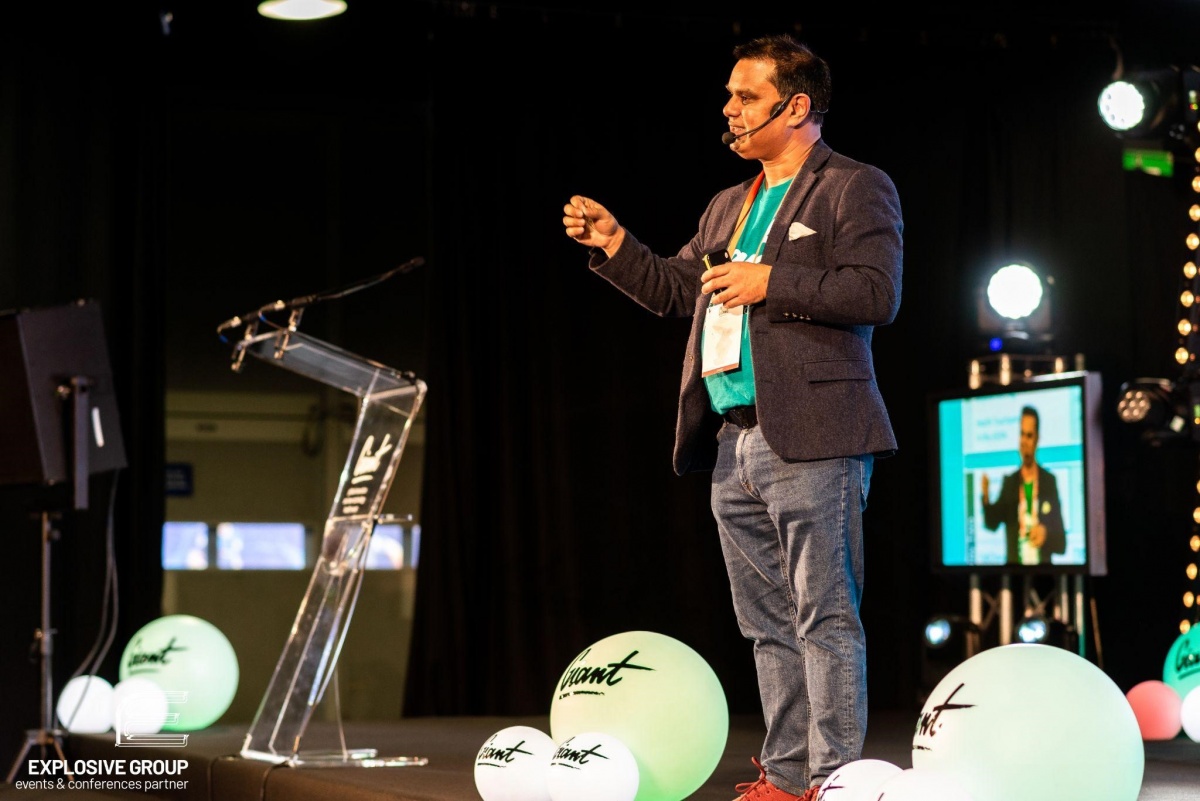 Professor Shafi Ahmed, Chief Medical
Officer, Medical Realities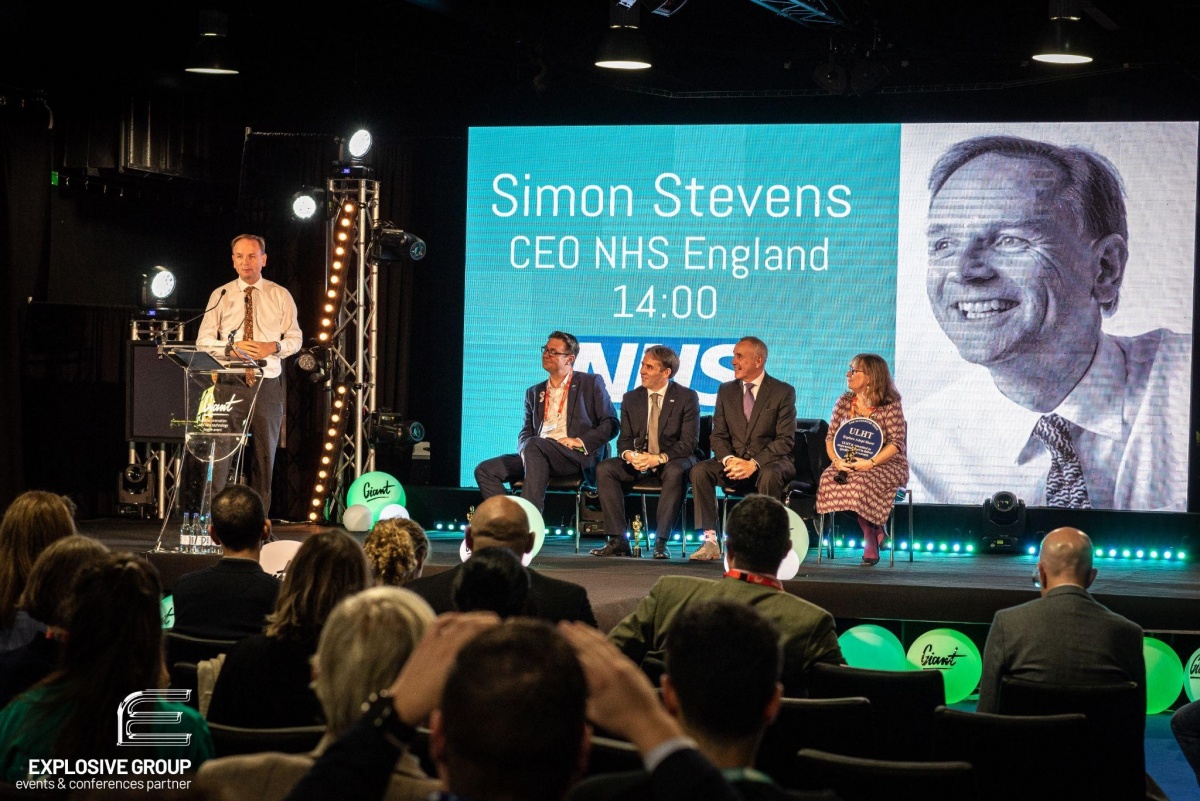 Simon Stevens, the eighth Chief Executive
of the NHS
For full list of speakers at our most recent event, click here
---

Congratulations on discovering Europe's largest, and most valuable festival of health tech innovation!
Enter your email address in the box below to join the GIANT family newsletter, where we promise to bring you lots of exciting content; including the latest health tech news, exclusive ticket sale offers, super cool health tech competitions, events and much more! Join our ever-growing GIANT family now!