About GIANT's Inbound Trade Mission programme
Helping foreign companies to engage with the UK healthcare system
ADVISORY NOTE ON THE COVID-19 CORONAVIRUS SITUATION
July 2020
Following recent global developments on COVID-19 Coronavirus, we would like to confirm to the companies that the Inbound Trade Mission programme will be held as planned both virtual and real world.
The Inbound Trade Mission programe exists to give the opportunity to meet, to trade, and to establish long-lasting business collaborations in the UK. We remain committed to finding new business opportunities for overseas companies to pursue, and to organising missions wherever we can do so.
Should you require any further information or an update, please do not hesitate to email us at Olga@GIANT.health
Introduction
Established for 6 years, GIANT Health is a vibrant, engaged global health-tech business community of over 177,000 healthcare innovation contacts. We run "Europe's largest and most valuable international festival of health-tech innovation", that facilitates successful business between innovators from around the world.
GIANT 2020 will be a virtual gathering.
This year we will deliver enormous, outstanding 'virtual event functionality". We are ambitiously going ahead to achieve new, larger, greater value for all our stakeholders.
more valuable than a face

-

to

-

face event.

More engagement. Directly connect

with buyers, investors, customers, from around the world.

All speaker's presentations recorded and available after the event.

Have live video calls with 100s and 100s of exhibitors, sponsors, speakers

Before, during, and after the event.
GIANT Health's "Inbound Trade Mission" programme – ITM.
A high-quality, cost effective package to enable health-tech companies from abroad to sell into the UK healthcare system. In light of the current worldwide situation, GIANT is proceeding full speed ahead and offer 2 options to foreign customers:
- Entirely Virtual ITM Package
(the main GIANT event which is on 1-2 December as well as one to one structured meetings with healthcare providers will be conducted on the virtual platform)
- Mixed ITM Package
(both Virtual & Real World meetings: 1-2 days GIANT goes virtually as well as if customers want to travel to London to meet investors or any other healthcare professionals in person, we offer f2f meetings on days 3 & 4. )
Who is this for?
Healthcare tech companies already selling in the UK; seeking to grow their business
Overseas healthcare businesses that are ambitious to enter the UK market, while minimizing the risks
Innovate / Collaborate / Accelerate
We successfully bring together innovators, all UK health-focused investors, global corporates, established SME, doctors, hospital managers, government health officials, and more; to spark productive business collaboration and accelerate better health outcomes. Helping GIANT to achieve Its vision of Improving the health and well-being of people around the world.
What's included in this 'business boosting', cost-effective sales and marketing package?
Request more information
Entirely Virtual

Mixed ITM Package

Pre-event activities

Outreach: for all packages targeted mailings, social media & web promotion; for large package phone calls on top above

YES

YES

Pre - departure online meeting s : companies are given information, coaching & briefing for the business mission in October – November to prepare for meetings

YES

YES

Day 1 and 2 | 1-2 December

Virtual e xhibition space at the GIANT Health 2020 to meet a large number of new customers one at a time.

Virtual exhibition stand - showcase your products and services, with either pre - recorded videos or a live video stream session in the booth
Scheduled product demo
Upload sales fliers; easily downloadable by attendees
This calendar promoted actively before the show
Direct one - to - one video conversations with attendees
Electronic calendar invitations sent out
Live stream elevator pitch to investors
Pre - show networking: Book meetings in advance
Booths have a customizable lead generation feature built - in for capturing attendee interest
Expo Zones: i.e. Virtual Reality in healthcare zone, Diabetes Zone, etc

YES

YES

Opportunity to demonstrate products and services on virtual stage at GIANT . S peaking segment on stage. Deliver commercials, music, visuals and messages in between Stage presentations

YES

YES

Matchmaking. Structured one - to - one video meetings with healthcare providers as well as with local accountants, lawyers, NHS consultants

YES

YES

E.g. if you buy an ITM package, before the event GIANT will help you to connect with relevant contacts and at the event also. There will be online 1 - to - 1 meeting service so you can book appointments in advance, to tak e place in a virtual dedicated networking zone.

Participate in the virtual conference track "how to sell into the UK health market"

YES

YES

On day 3 and day 4 | 3-4 December

Hospital & primary health tours, organized visits to leading London NHS hospitals with one of purposes to partner with hospital group who can conduct trials with companies that intend to engage with the UK market;

NO

YES

Visit to leading UK health investors offices ;

NO

YES

Visit to leading UK healthcare management consultancy;

NO

YES

Meetings with British government national health service officials;

NO

YES

Pre - agreed virtual meetings broadcasting from the hospital, investors office, government facility & online trials

YES

NO

Introductions to UK healthcare distributors and other intermediaries

YES

YES

Post-event follow up and service

NO
YES

Follow up report to companies

Follow up social media & email promotion of firms

Follow up of provision of directory of contacts

A complete, cost-effective package. Including:

Tickets to attend "The GIANT Health Event 2020"

NO

YES

A virtual exhibition package at GIANT Health.

NO

YES

On day 3 and 4 pre-agreed meetings broadcasting from the hospital, investors office, government facility etc. as well as online trials

YES

NO

Breakfast and lunch every day.

NO

YES

2 nights Hotel accommodation in London.

NO

YES

All London transportation included for options

NO

YES

Additional benefits which will be provided by our partners Health Foundry :

will get a registered office address in London for mailings and postal requirements.

will get a desk out the Health Foundry in London equal to 1 day a week for six months.

YES

YES

will provide UK banking services, i.e. saving our customers time and money helping them quickly and easily to set up banking facilities in the UK

YES

YES
Half-day conference on 'How to sell into the UK Market'?
Day 2 | December 2nd
1:00 pm conference begins. Introduction. Background about the UK economy |What are new opportunities to sell in the UK because of Brexit? Manage your business in the most efficient way under Brexit.
1:15 pm presentation: Fit For Market | have you done your market research? Who are your significant competitors? How does your product or service perform and demonstrate value versus theirs? Do you have any quantified comparison data? How have you arrived at your price model? Has it been tested? You will need to address and consider all of these elements in order to assure yourself that you are 'fit for market
2:00pm presentation: Compliant & Certified | do you know the full scale of regulatory requirements which you will need to demonstrate compliance with? Are you compliant? How have you reached this conclusion? If you are undertaking regulatory work at present, what is your estimated timescale?
2:30 pm coffee break
3:00 pm presentation: Critical Friend |how will you properly and convincingly demonstrate the merits of your product in the UK? Who might you approach to carry out evaluation? Why choose them? What critical market requirements are you looking to evaluate your product against? If necessary, how will you seek ethics approval? What timescale have you estimated for this?
3:30 pm presentation: Make it Easy To Buy | why do you expect the NHS to buy your product? What is the basis of your business case? Have you designed a business case? What are the steps to procurement for your particular technology? How might you help your potential customers to achieve them?
4:00 pm presentation: Distribution Delight | how will you manufacture, stock, sell and deliver your product to your customers? Should you set up a UK subsidiary and sell direct or appoint a distributor? What are your expectations for a distributor? Are they realistic? How do you know? Are your margins fit for purpose? How will you evaluate demand and sales success?
Bringing an increasingly recognized expert contribution to these topics, the conference speakers will include:
Jim Lindley |Commercial Counselor| U.S. Commercial Service, Embassy of the United States
Jon Wilks | Director | UK HealthGateway Ltd
Jennifer Estherby | Eagle Labs Health Tech Lead, Vice President | Barclays Ventures
Nicky Johnston |Programmes Manager | Health Foundry
Dominykas Broga| Programme Manager for International Trade | techUK
Tony Hughes |Commercial Director | CityCurator
Packages
The early bird discount is available until September 20
| | | |
| --- | --- | --- |
|   | | |
| Small Package for 2 people: | | |
| Medium Package for 4 people: | | |
| Large Package for 6 people: | | |
The GIANT team is ready to partner with you and enable you to sell successfully into the UK Health market.
Request more information
For more information and support, please contact: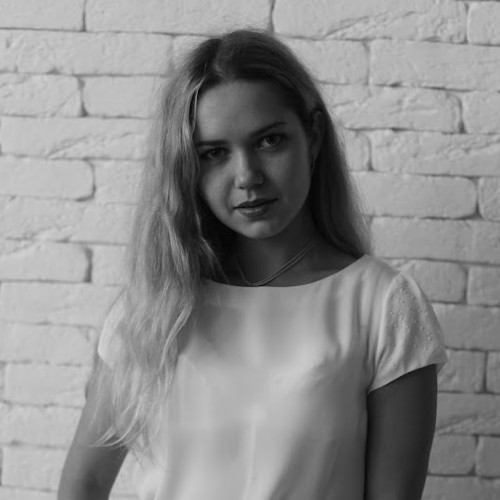 Olga Nosova
olga@giant.health
Leader of the GIANT Inbound Trade Mission Programme
GIANT Health
giant.health
Testimonials
GIANT Health and Open Europe Consulting (OEC) in Munich Build Partnership on Internationalisation
The inbound mission as a professional service supports the establishment of sustainable business cooperation and encourages foreign direct investments. The current situation after BREXIT Andrea, the Founder of OEC, comments like this: "For businesses in the health sector the UK market is the right place to be, and we strongly believe  that the politicians on both sides of the Channel will define a good business framework for companies and from the Continent and UK until end of this year. Intermediary irritations should not stop us from seeing the common chances."
Pearson Immersive (part of Pearson, the world's largest medical textbook publisher)
"We found our largest partner - Leeds University Medical School – by way of our involvement at Giant Health event"
Mark Christian, CEO, Pearson Immersive
"Attending GIANT was an excellent beginning to Cereno's entry into the Healthcare Industry. This event has allowed us to open great opportunities that would have otherwise been inaccessible."
Caroline Goatley, Marketing Manager, Cereno
"We loved the event and from visiting in 2018 I thought it was even bigger and even better this year. Lots of connections made and some great keynotes and showcases on technology in the sector. "
Jen Estherby, Vice President, Lead for HealthTech, Eagle Labs, Barclays UK Ventures
"Hospify was back at GIANT this year for the third year in a row, and once again it proved an excellent event - a great opportunity to meet clinicians and potential business partners. The conference attracts the perfect audience so we always get a lot of interest. We're already working with one of the companies we met on our stand, and we had a load of good investor conversations too. Exhibiting at GIANT is always time and money well spent!"
James Flint, CEO & Co-founder, Hospify (Exhibitor 2019)
View the excitement of GIANT
Ongoing repeat customers and partners