HEALTHCARE TECH COMPANIES PITCHING TO INVESTORS
2nd December 2020
What is this module about?
This module is a whole day conference for any healthcare tech company looking to raise money. Health tech entrepreneurs need the right investment at the right time to drive growth and scale innovation.
We will publish a schedule for individual entrepreneurs and start-up health tech businesses to register their interest and pick a time slot to pitch to the investors.
Click here to see the module schedule
Each business will get a 12 minute time slot comprising of 5 minutes to pitch and 7 minutes of questions and answers from the investors/audience.
Who is this module for?
This module will be a showcase for any healthcare technology company anywhere in the world looking to raise money, whether that be the very first amount of money you raise for your business or a larger amount of money for more established businesses.
Why should you participate in this module?
We've been doing this for years. As an example, last year, GIANT had the same conference to connect businesses looking to raise money with investors. Last year this conference was called Accelerate Health: Financing the Future. We had extremely talented curators, panel discussions from people from Barclays, Feebris, Angels in Medcity and many more acclaimed companies.
Headline Partner - Harbr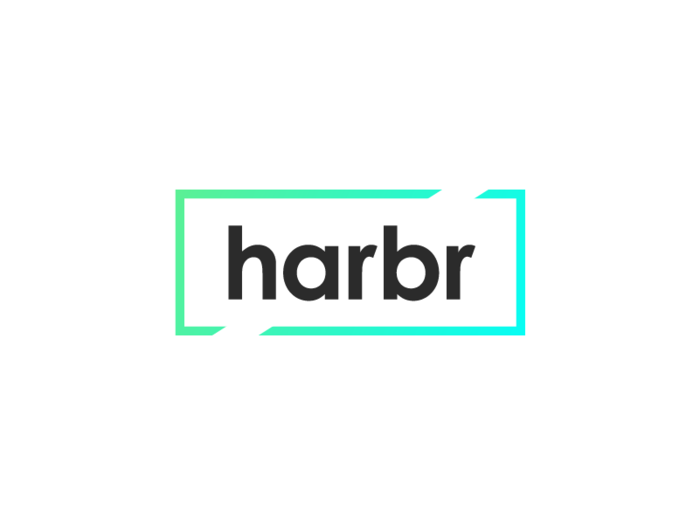 Harbr is on a mission to improve lives of people across the globe. Founders work with us to raise capital, close new customers and enter new markets. Our model is global, with a focus on Europe, Asia and Africa. We believe that good health and fulfilled lives is about more than just healthcare. It's your day-to-day wellness and ability to afford care. It's also about your education, work and financial support. This is why we care about healthcare, wellness and connected industries like fintech.
The 3F's Round:
My123Baby will be the world's first do-it-yourself assisted reproduction solution for couples dealing with fertility issues. It is an easy-to-use kit that couples can use on their own at home to perform a basic IUI procedure. It is complemented by the my123Baby app which helps track the female cycle and identify the perfect time point for kit usage, as well as a personalized web page, which assists couples with usage and progress tracking.
Foster Health (Pty) Ltd is a bootstrap start-up, founded to help people living with chronic health conditions. We blend appropriate technologies with existing treatment guidelines and proven psychological behaviour change methods to create digital solutions that provide personalised support. FOSTER is our first product – a psychosocially-tuned chatbot companion that improves treatment adherence, whilst gathering valuable, rich Real World Data.
Elara decodes your hormones to help you understand and optimise your mental, emotional and physical wellbeing. Through human-centric technology, Elara provides you with a holistic view and understanding of your hormones, empowering you to make better decisions for your health and wellbeing.
MySkills is a smart companion app supporting people with borderline personality disorder in their daily lives by placing a 24/7 available, personalized therapy toolbox right in their pockets.
Hashiona is a mobile app that improves the day-to-day quality of life for Hashimoto patients with the aim of getting them into remission. So far not many people have heard about Hashimoto / hypothyroidism, but the problem is growing and I strongly believe in the next 5-10 years, the awareness will be at the same level as diabetes is today.
The Seed Round:
CAREFUL is patient safety and clinical collaboration platform with global reach that improves the visibility and efficiency of patient flow - saving potentially millions for every hospital.
We are a London based team of parents, medical doctors, engineers and product designers. We are building a consumer friendly, data-driven health & wellbeing platform. We have launched our first product, Bluebell smart baby monitor in July 2019. We have proven that our technology can also monitor elderly people in domestic and care home settings; and are aiming to launch an MVP elderly care monitor, Bluebell InTouch, in Spring 2021.
SERG Technologies is Digital Health ICL spin-out, founded by a world-class Team of experts in Biomechatronics and Neurotech, developing a hardware-enabled, AI-powered platform that radically changes the way we diagnose, monitor, and treat Parkinson's disease, in-clinic, at-home and remotely.
Pharma Sentinel's app Medsii provides you with personalized and customized news & alerts for medicines & medical conditions from trusted sources such as the World Health Organization, the NHS, EMA and FDA and also allows side-effect reporting (pharmacovigilance).
Pillar supports you to maximise your training and event performance - whatever your level and whatever commitment you can make to training. We wanted to build a solution that was tailored, intelligent and flexible at its core, to allow it to maximise people could get, whatever resources they had available.
I. M.M.E which stands for Imagine Making Memories Everywhere is a new take on Virtual reality for children with or without a disability. What i have created is a real time 360 immersive view of virtual reality. This creates a very unique sensory feeling with sweet calming mediation music and relaxing sounds.
Wemby's mission is to make mental health accessible, affordable, and de-stigmatized for everyone in the world. Working with organizations, we provide tailored mental health support to their employees. Additionally, we provide online therapy in multiple languages via Wemby's exceptional team of clinical therapists and tailor our content to industry-specific psychological challenges.
We are Doctivi, the platform for medical providers to remote control chronic medical diseases with medical devices. Doctivi wants to make it affordable with a small monthly payment per patient like Netflix or Spotify do, controlling the main parameters for each disease, with medical devices connected to our cloud platform through an app.
Sutrue enables surgeons to perform stitching with ease and accuracy within minimally invasive surgery. Our advanced automated suturing devices are designed to address the specific challenges of robotic and endoscopic surgery. Current surrogate solutions, such as needle drivers and staplers, are not truly adapted for restrictive and hard to access surgical sites, and yet command billions within the minimally invasive surgical instrumentation market.
A game changing all-in-one solution to analyse, eliminate and control snoring. To be used for just 2 minutes per day for 3 weeks to significantly reduce your snoring or totally eliminated it. Our mission is to help people around the globe who snore and have related health problems, by launching a game-changing, preventive solution, which will help them stay healthy longer.
Hers is a FemTech startup that improves women's quality of life with a smart connected medical device that offers individualized treatment for pelvic floor dysfunctions.
Our free online platform features individual practitioner profiles, displaying expertise, prices and location along with their usual availability and patient testimonials to ensure patients can make an informed decision and choose the right health professional for them.
BestMilk is the first private milk bank supplying immunological natural breastmilk to the children of parents who are unable or struggling with breastfeeding, to optimise the baby's immune system and provide best start in life.
Inu is a femtech health app that tracks your symptoms and checks out the trends. With frequent analysis reports and a clear calendar overview, you'll draw conclusions quickly of what's going on with your body.
Doctaly is in an online healthcare platform providing people with quick and easy access to GP appointments, video appointments, scans & x-rays, specialist referrals and same day blood tests.
The Series A Round:
Safely is a digital healthcare marketplace focused on testing and verification of STDs and now COVID-19. Our debut offering, the Safely App, lets people privately show their verified STD and COVID status on their phone, confirm the status of their partners, and provides the easiest, least expensive way to get tested and treated.
The Sleep Shepherd helps to improve your sleep by using EEG Brainwave Monitoring and the Binaural Beat System . When these work together, it's called The Biofeedback Network .
Admetsys has developed a first-of-its-kind real-time diagnostic platform and closed-loop artificial pancreas for hospital and surgical care, leveraging adaptive learning algorithms and counterbalancing treatment of insulin and glucose.
We are working on an implantable renal replacement therapy. Our device would reduce several costs associated with dialysis equipment, caregivers and insurance providers. We are creating an opportunity for patients to have access to renal replacement therapy continuously and at all times.
GIANT 2019 Curators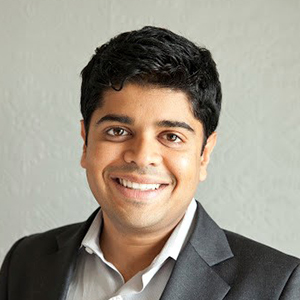 Dr Vas Bailey, Artis Ventures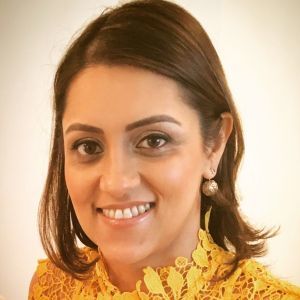 Dr Neha Tanna, Joyance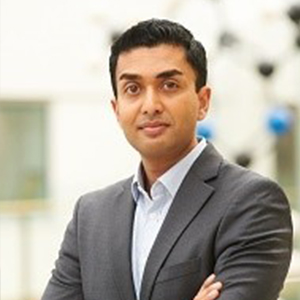 Dr Vijay Baranthan, Optum Ventures
Fundraising schedule
The module will be split into three sections throughout the day, comprising of different levels of fundraising rounds.
The morning session will begin with The Three F's Round; fools, friends and family. This is designed for small start-up businesses looking to raise their very first amount of money for an idea or project they have come up with. For this round start-ups will be looking to raise between £0 and £75,000.
The next round is The Seed Round. The seed round is for entrepreneurs who have already built the business so that it's no longer just an idea. These entrepreneurs are looking for initial funding outside of the help from friends and family with an amount to raise between £75,000 and £1.5 million.
The final round is The Series A Round which is for the first venture capital funding for a start-up. The average amount of money raised in this round is between £1.5 million and £12 million.
Pricing for the module
Slot on The 3F's Stage:£75

Slot on The Seed Stage: £350

Slot on The Series A Stage: £900
Module Schedule

During the panel discussions the investors and entrepreneurs on the panel will share specific investments they've made in the past, lessons they've learned and offer guidance to angel investors in the audience, as well as giving tips & tricks to healthtech startups.

8:50am - 9:00am Introduction from the MC Jaivir Pall

The 3F's Round:

9:00am - 10:15am; Pre-Seed companies pitching to investors.
10:15am - 10:45am; The 3F's Panel Discussion

The Seed Round:

10:45am - 15:00pm; Seed companies pitching to investors
15:00pm - 15:30pm; The Seed Panel Discussion

The Series A Round:

15:30pm - 16:30pm; Series A companies pitching to investors
16:30pm - 17:00pm; The Series A Panel Discussion