GIANT Thinking & The Relations Group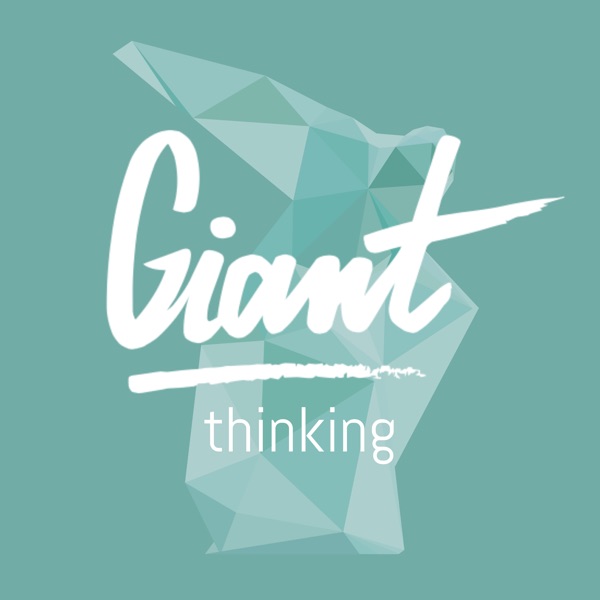 GIANT Thinking is a show that is passionately committed to bringing you conversations with the leading experts who are improving the health and well-being of people around the world by supporting innovation and accelerating the adoption of new healthcare technology. Important conversations on essential subjects with leading experts, this is GIANT thinking.

Check the latest series, please see:
https://pod.link/1527306925

About "GIANT thinking" Podcast

In a noisy stormy sea of opinion and excessive emphasis on "shiny new things", the GIANT THINKING podcast series will emphasize wisdom.

The subject matter is successful innovation in healthcare with the underlying premises including:
unprecedented growing demand for healthcare worldwide

current supply cannot cope

cost of supplying health care services is skyrocketing.

tech innovation holds the key to delivering more and better healthcare services at a lower cost.
But now what? Everyone knows this? how do we accelerate innovation in healthcare? What, exactly, is holding us back?

This new podcast series will have the highest level of strategic thinking and analysis. Only featuring the senior-most successful leaders in the industry, and the most successful innovators whatever their age.

The format is 30-minute one-to-one conversation with Barry Shrier. With questions supplied to the guests in advance and an important request to the guest: that all of the answers are thought-through in advance, and are as pithy, referenceable, and actionable as possible. This is not a simple casual chat.

Naturally, we'd like guest's participation to be highly valuable for themselves. By positioning the series at the top end of the "serious and valuable" scale, we suggest this will be a valuable platform to promote themselves and the values they stand for. By design the podcasts should have lasting value and be highly recommended across the international healthcare community.

Note that the recent launch of this programme went rapidly into the charts on both Apple and Google podcast platforms.

To submit your application, please supply information about yourself and your business activities in the world of health tech innovation to Olga@GIANT.Health