GIANT Health's "5000 women" campaign
Women provide the majority of healthcare worldwide, and their insights are essential as we all work to improve health outcomes.  However, women are significantly underrepresented in healthcare leadership, particularly in health technology and innovation.  At GIANT, we believe that it is paramount to encourage and enable more women to become leaders in healthcare technology.  This is why we created the GIANT 5000 Women Campaign, which aims to:
Increase representation of women at GIANT, one of the largest and most valued healthtech events worldwide

Create opportunities for women in healthcare and health tech to learn, network, and grow both personally and professionally

Support women as they strive to become leaders in health tech in order to improve health outcomes for all
Meet the GIANT 5000 Women 2020 Team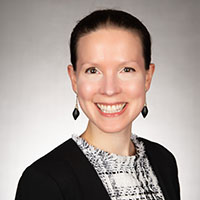 Ariela Marshall
Associate Professor of Medicine, Division of Haematology, Mayo Clinic
Dr. Ariela Marshall is a hematologist specializing in clotting and bleeding disorders in women. She practices at the Mayo Clinic in Rochester, MN USA. Dr. Marshall is an international leader in diversity, equity and inclusion as well as medical education, career development, and mentorship. She is passionate about career and leadership development for women in STEM and a staunch advocate for gender equity in medicine. Dr. Marshall leads research on gender equity and parental health for physicians and frequently discusses and publishes her work at international conferences and in top medical journals. She is also a prominent voice on social media as an advocate for women's health and gender equity.
LinkedIn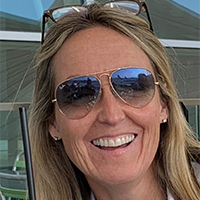 Georgina Punter
General Manager
An award-winning General Manager in the Health and Fitness Industry and am passionate about how bio/psycho/social factors affect our health at each life stage. This is particularly pertinent to women who go through a myriad of health stages. We now have greater longevity of life but it's how we live longer, life quality counts. Over the last few years I have spent time understanding the complexities of human behaviour, paying particular attention to why people make particular decisions. I completed a further degree in Psychology, various Counselling courses and have been studying obesity/eating disorders. I am also a trustee of a mental health charity. My goal is to use technology fused with traditional means to help women optimise their health at each of their health/life stages and lead long and fulfilling lives.
LinkedIn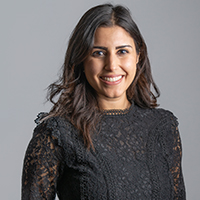 Harmeet Seth
Healthcare Communications Consultant - Harmeet Sehra Ltd
A healthcare communications consultant, specialising in developing behaviour-changing multichannel engagement & tactical plans. My focus is on building effective integrated campaigns, driven by insights and behaviour-changing techniques.
LinkedIn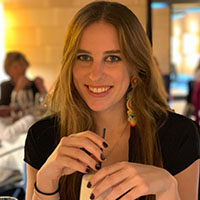 Maria Juesas Portoles
Investments Associate at InnoCells by Banco Sabadell
"Maria is an investor at the Corporate Venture Capital Arm of Banco Sabadell, where she scouts and execute investments in Fintech and Insurtech space. Maria has 8 years' experience in the financial markets, more specifically in Hedge Funds and Venture Capital in a variety of financial hubs like New York, London, and Madrid. Additionally, she volunteers in different organisations helping entrepreneur build up their business and teaches at the Catholic University. Maria hold an MBA from Imperial Business School and Chinese University of Hong Kong, specialised in innovation and entrepreneurship, and a bachelor's degree in Finance from UNCW, North Carolina."
LinkedIn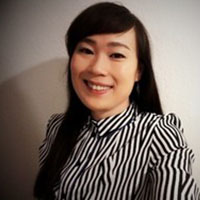 Poh-Choo Pang
Business Engagement Manager at a leading UK university
Poh-Choo is a Business Engagement Manager at a leading UK university. She facilitates effective communication and fosters good working relationships to enable and support consultancy, corporate partnerships, business growth and strategic decision-making in multiple-stakeholder settings. She has an excellent track record in business development, consultancy, B2B consultative sales, sourcing business new opportunities, empowering business growth (especially for start-ups) in interdisciplinary and international environments. She is a life scientist by training specialising in bioanalytical biochemistry, molecular biology and genetics and she is passionate about biotech, oncology and medtech.
LinkedIn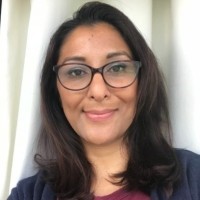 Rakhi Gohil
Digital Strategy, Innovation and Delivery
Rakhi Gohil is an experienced professional in Technology and Management Consulting. She is passionate about increasing market and industry values using digital and emerging technologies, and believes in partnership and co-creation in developing innovative, sustainable and holistic solutions to problems. She has worked across Healthcare, Financial Services and TMT industry sectors from SMEs, incl. startups and fintechs, to large enterprises. She has developed a number of multichannel product and platform solutions, and has co-founded a digital platform startup company in the Health & Social Care sector. She is a STEMette mentor for 15+ year old students interested in pursuing STEM careers.
LinkedIn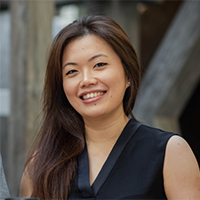 Wen Ling Choong
Specialty Registrar in General Surgery
Wen Ling is a Specialty Registrar (ST6) in General Surgery based in Scotland with an MBA from Imperial College Business School. She was previously the Senior Clinical Editor for a MedEd startup (Nexus Labs) which was featured in Forbes. Currently, she is working with a MedTech startup looking at revolutionising patient data management. She has a strong passion in building communities which empower and support each other. She believes that through her active participation in the GIANT Health 2020's 5000 Women Campaign, she could inspire and make a bigger difference in the lives of the future generation.
LinkedIn
Supporting GIANT Health's ambition to be "an opportunity creating platform for women"
Who's supporting GIANT's "5000 women" campaign and coming to GIANT Health 2020: