"Europe's largest and most valuable Healthtech event"
- Financial Times

About the GIANT Health Event
Taking place on 1-2 December 2020, The GIANT Health Event is an unmissable, cost-effective global, virtual gathering for everyone "whose business in health care, technology, and innovation".Established for 6 years, GIANT is "Europe's largest and most valuable international festival of Healthtech innovation" according to the The Financial Times. It's a vibrant, engaged global business community and the event enables and commercialises leading Healthtech innovation from aroundthe world.
Innovate / Collaborate / Accelerate
Each year we successfully bring together thousands of the world's leading healthcare tech innovators, investors, global corporates, established SMEs, doctors, hospital managers, government health officials, Healthtech start-ups, and more; to spark productive business collaborations that accelerate better health outcomes.
Our Audience
GIANT Health has achieved substantial historical performance for 6 years.

Annual event attendance: 200% yearly growth, featuring senior decision-makers.

5100+ registered attendees (2019)

75% of GIANT attendees are in senior-most positions within their organisations. C-Suite, Company Directors, Head of Innovation, etc

Numerous countries participate from around the world.

20% are in research and innovation: academics, scientists, technologists and digital transformation.
Exhibition growth: over 250%
GIANT manages a global Healthtech community of nearly 200,000 contacts. 20% of these are driving traction through marketing, digital communications, and journalists
Over 1,350 speakers over the years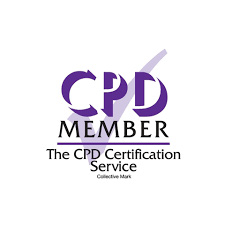 10+ conference stages every year, running simultaneously each day, totalling over 820 hours of engaging CPD certified content.
Who should exhibit?
GIANT Health is for everyone whose business in healthcare technology.Whether you make healthcare technology hardware, software, service innovations... If you want to meet the leading healthcare sector buyers and influencers, investors, and more, you should exhibit at GIANT Health 2020.
Why exhibit at GIANT Health 2020?
Maximise your sales and marketing success – engage with potential new customers, connect with investors and generate leads. Our high percentage of c-suite attendees have purchasing authority. Demonstrate products and services virtually to over 100,000 people with GIANT 2020.

Brand awareness – high-impact exposure and recognition from key decision makers, investors, innovators and leading buyers in Healthtech through interviews, industry press, social media channels and GIANT's weekly newsletter. Exhibitors have full access to the GIANT app to book cost-effective meetings.

Thought-leadership – enhance your position amongst Healthtech influencers, decision makers and world-class speakers. Demonstrate your products and services to many 1000s of people.