CONNECTING HEALTHCARE SCALE UPS WITH GLOBAL CORPORATE M&A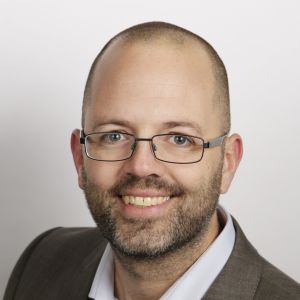 Dr. Stewart Southey
Founder, Senior Partner, Catena.MBA
Dr Stewart Southey MBBCh FRCA MBA MSc Digital Currencies is an experienced NHS Consultant Anaesthetist, Healthcare Strategist and Blockchain Consultant. He founded Catena.MBA - a digital strategy firm that specialises in bringing emerging technologies to healthcare and the circular economy.
LinkedIn
Connecting scale-ups with global corporate M&A
GIANT has always supported pioneering companies that promise better health for all. Now in its 6th year, Europe's largest, greatest festival of Health-Tech innovation continues its mission by helping established businesses to grow.
In keeping with the scale-up theme, this particular GIANT conference track will take to the virtual stage – bringing opportunity to a global audience of healthcare innovators, investors and buyers.
Health Tech Investments in Europe and the US are predicted to continue to rise in 2020, and merger and acquisition volumes have increased by up to 27% this year. Now is the perfect time to bring all players together – and GIANT intends to do just that!
The morning sessions, open to a global audience of ticketholders, will showcase those who have made it and provide insights for aspiring entrepreneurs looking to take their businesses to the next level.
In the afternoon, successful applicants will have the opportunity for 1:1 meetings with global healthcare leaders, M&A executives and investors.
During the next few months, our expert panel will work tirelessly to match qualifying innovators with their dream buyers, investors or partners.
With over nearly 200,000 members, the growing GIANT community is the best way to access high quality health tech companies, life science leaders and industry savvy investors.
AGENDA
09:00 – 09:40 Keynote talk – Speaker TBA: A future Vision of Healthcare
09:40 – 09:55 Q&A with Keynote Speaker
10:00 – 10:30 My Route to Acquisition – A Case Study – Speaker TBA
11:00 – 11:45 Panel Discussion: How to be acquired – what M&A execs look for.
Break
14:00 - 17:30 1:1 meetings with global healthcare leaders, M&A executives and investors.
Applicants and Sponsors wishing to participate in this exclusive networking opportunity please click on the link below for further information.
Deadline for submissions is 31 October 2020.